Even though property management isn't as tricky as we think it is, becoming a good landlord requires knowledge and experience. This essay will help you if you prefer to learn from the mistakes of others. Even if you think you know everything there is to know, you can continually improve.
Being a homeowner should provide you with long-term wealth and residual income. Before you start advertising the property to potential tenants, there are a few things you need to know. As you build your real estate portfolio, the do's and don'ts on this list will help you avoid costly gaffes.
To do property management
1. Regular maintenance
Regular management is one approach to ensuring you have the right tenant to care for the asset while maintaining its long-term value. With so many possibilities, potential tenants are becoming more choosy about the terms of ownership and won't put their money into a home that has seen better days. Maintain appearances with a fresh coat of paint depending on the situation, add in needed maintenance, or even add valuable extras to show you care about your occupants. You will enjoy the benefits of a full rental cost.
Also, let's be honest, a very well maintained home will pay off in the long run because it will continue to appreciate instead of devaluing due to overlooked repairs.
2. Thorough selection of tenants
Thorough tenant screenings are essential to distinguish between desirable tenants and untrustworthy ones. People who pay on time, maintain the property, and have no criminal history make the most fantastic tenants.
Some landlords also review credit reports to see how financially responsible a potential tenant is and if they have any negative marks on their file. Although not always a reliable signal, it can be useful. Thorough tenant screening can also exclude people who are unsuitable due to eviction history, low income, etc.
3. Follow the latest trends
Understanding your long-term intentions and priorities is one way to grow as an owner. Yes, in today's environment, balancing everything is always a challenge.
However, it is equally essential for owners to assess the future prospects of the business. What do you want to accomplish? Examine your current plans and results and think about how you can improve them.
Keeping up to date with new changes in the market, whether in terms of prices or legislative changes, is one method of ensuring that you are working towards your future.
To become a better landlord, you need to stay on top of everything, including business strategies, new dynamics in the real estate industry, and changes in local laws and regulations. This will show your customers that they can stay longer and have a positive relationship with the owner.
4. Keep digital records in detail
When you own, records are especially crucial, but the level of detail you maintain can make all the difference. For example, you don't want to spend time looking through your records for something specific, like a repair receipt or interactions with a tenant, only to find the records are inaccurate or missing.
Likewise, if you go to court for a dispute with a tenant, make sure your records are about as accurate as expected, as this will work out your chances of winning. Stacks of physical paper are significantly more difficult to sort and classify than digital information.
Things not to do in property management
1. Don't try to do everything yourself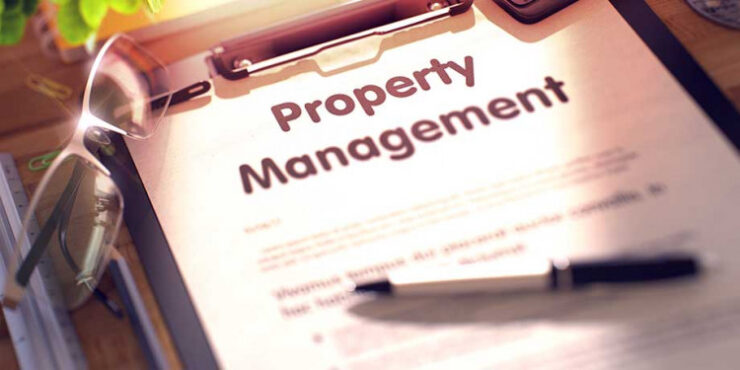 Property management can take up a lot of your time if you don't have another job. Trying to do it all yourself can be disastrous! Essentially, you should serve as the primary point of contact for your tenants. In the event of an emergency, such as a broken faucet or misplaced keys, you'll need to be ready 24 hours a day.
Property management companies have the means and the know-how to be available 24 hours a day, 7 days a week. They are also used to handling tenants and problematic situations in a professional manner. Visit hellloguest.co.uk to hire professional property management services.
2. Don't visit a tenant at work
Your citizens' right to privacy extends to their workplace. When calling them during their working hours, use common sense. Make the appropriate contact while the resident is not at work, for example, if you need to arrange a time to make repairs to a unit. If you need to reach someone quickly, consider sending an email or text message. If you are still having difficulty, consider calling the resident at work at the most convenient time.
Do not make personal visits to the residents of your colleagues. If you don't give notice according to state law, such visits are considered harassment and could land you in legal trouble. If you cannot reach a resident by phone, call their other numbers and leave a short message. Leave out any information about why you are calling.
3. Don't overlook the importance of marketing
You must sell your property to the best of your ability, regardless of its quality. If you want your real estate ad to be recognized, you must become an expert in the matter. You need to educate yourself on the basics of a successful real estate ad, as many ads demand attention.
You may think that a property title and description are less important than good pictures, but the truth is that every detail counts. Be sure to think of a distinctive title that highlights the benefits of your property, write a description of the property, include correct property information and include high quality photos.
Conclusion
You may feel overwhelmed with the responsibilities and information you need to learn if this is your first time as an owner, but you need to persevere and study.
Indeed, over time, it will become more bearable. This article provides a comprehensive overview of everything you need to know to manage your investment portfolio as a qualified property manager.
We hope you found this article helpful in learning how to become a successful real estate investor.